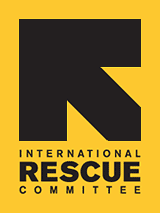 Since 1933, the IRC has provided hope and humanitarian aid to refugees and other victims of oppression and violent conflict around the world.
VOICES FROM THE FIELD
THE IRC BLOG
Preventing cholera: "Many hands make the load lighter"

Children sing a song about washing hands with soap to prevent the spread of cholera at the Kawoussel camp. This camp has already had several suspected cholera cases and the community is on high alert for anyone else displaying symptoms. Strong hygiene practices, including washing with soap, are at the cornerstone of cholera prevention.
Photo: Susana Ferreira/The IRC
As the new Haiti advocacy officer with the International Rescue Committee, I recently traveled to Haiti to meet with our field staff and learn more about the impact of our work helping people who are still struggling to recover from the January 2010 earthquake.
My trip happened to coincide with Haiti's first outbreak of cholera, a water-borne disease that can cause dehydration and death within hours if left untreated.
The epidemic hadn't yet reached Haiti's densely populated capital, Port-au-Prince, when I was there – but it had everyone in the city on edge and humanitarian organizations racing to respond. I saw firsthand how rapidly the IRC's Haiti teams mobilized all of our programs into a full-scale, integrated cholera prevention campaign in the 30 camps where we operate.
During the first days of the outbreak, our environmental health team went out to the camps to test and purify water sources. Meanwhile, our education team was busy making sure that everyone in the camps was informed about how they could help prevent the spread of cholera, passing out materials about the importance of washing their hands with soap, eating only cooked foods and drinking only treated water.
My local Haitian colleagues knew all too well they couldn't reach everyone with potentially lifesaving messages just by handing out leaflets. Although Creole is widely spoken in Haiti, not all Haitians are able to read it. (It was not until 1987 that children whose families could afford to send them to school began learning how to read and write the language.) They came up with a creative solution to help more people understand the threat of cholera and how to fight the disease. Working with our children's program team, they started performing an educational skit for families at the "child friendly spaces" where we work throughout Port-au-Prince.

IRC education officer Valerie Louis (left) and children's program officer Oveline Merciux perform a cholera prevention skit at an IRC child-frienly space at the Jean Charles Camp in Petionville. They are demonstrating how to chlorinate water in order to properly wash fruits and vegetables.
Photo: Eduardo Garcia Rolland/The IRC
I had an opportunity to watch one of these performances. With help from members of the audience, the team acted out various topics, including what cholera is and how to recognize its symptoms, how to prepare a simple oral rehydration treatment, and when and where to seek help if a case of cholera is suspected.
After the skit, a flurry of hands shot up in the crowd. Both children and adults remarked on how people do not have to die from a preventable disease like cholera. Many offered to go door to door to tell their neighbors about oral rehydration solutions and ways to prevent the transmission of cholera.
The IRC's approach to cholera prevention reminds me of a common Haitian saying: Men anpil chay pa lou (many hands make the load lighter). By working together with the communities we serve, we are touching and saving lives.
Since I left Haiti, the cholera epidemic has spread to Port-au-Prince and the death toll has more than doubled. More than 1,000 people have died country-wide and 16,800 others are hospitalized. Now it is more important than ever that we enlist everyone we can, young and old, to help stop it from spreading any further.
How to Help
Donate directly to the IRC's work in Haiti l More ways to help
No comments yet.