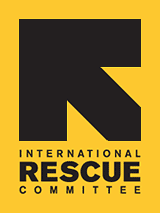 Since 1933, the IRC has provided hope and humanitarian aid to refugees and other victims of oppression and violent conflict around the world.
VOICES FROM THE FIELD
THE IRC BLOG
Protecting Syrian women -- your voice was heard

January 30, 2013
By The IRC
Syrian refugees outside their tent, Domiz camp, northern Iraq.
Photo: Peter Biro/IRC
Thank you to the nearly 5,700 people who sent a letter through our website, urging the Obama administration to ensure that sufficient U.S. funds go toward protecting Syrian women and girls. Your voice was heard.
Ahead of today's
pledging conference
in Kuwait, the United States government announced that they will make a significant pledge of assistance for the millions of Syrians affected by the humanitarian crisis. In his announcement, President Obama said that the aid will support health care for victims of sexual violence, among other things. Sexual violence has been a significant and disturbing feature of the civil war in Syria.
That's a great start, but there is still work to be done. The U.N. now estimates that there are over 700,000 refugees in the region, 200,000 of whom fled Syria in the past 7 weeks.
Learn More

Stay Informed
No comments yet.