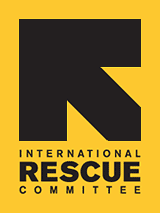 Since 1933, the IRC has provided hope and humanitarian aid to refugees and other victims of oppression and violent conflict around the world.
VOICES FROM THE FIELD
THE IRC BLOG
Quoted: 'We innovate, then evaluate, then innovate again'

April 18, 2011
By The IRC
The IRC's Tuungane program ("Let's unite" in Swahili) has helped nearly 2 million people living in war-torn eastern Congo rebuild villages and construct new clinics, wells, schools, bridges and roads since it was launched in 2007 with funding from the U.K. Department for International Development.
Photo: Peter Biro/IRC
"To serve the world's uprooted people, we innovate, then evaluate, then innovate again"
- Sue Dwyer, International Rescue Committee vice president for program quality, on how the IRC's emphasis on research and evaluation helps us identify the most effective responses to humanitarian crises around the world. She was quoted in a Q&A on innovation hosted by Devex, one of the largest networks of global aid and international development professionals. You can read the full interview with Sue here.
The IRC is proud to have been chosen a Devex Top 40 Development Innovator in a poll of thousands of Devex members. Devex announced the honorees today on Facebook.
Posted in
Research
,
D.R. Congo
,
IRC Worldwide
| Tags:
refugees
,
development
,
humanitarian
,
Tuungane
,
Devex Top 40 Development Innovator
,
Devex
,
Sue Dwyer
,
research
,
Democratic Republic of Congo
No comments yet.