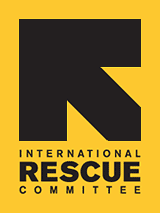 Since 1933, the IRC has provided hope and humanitarian aid to refugees and other victims of oppression and violent conflict around the world.
VOICES FROM THE FIELD
THE IRC BLOG
Quoted: Development at gunpoint?

December 21, 2010
By The IRC
The IRC's Michael Young says it is unclear whether militarized aid is effective in war-torn countries such as Afghanistan.
Photo: Peter Biro/IRC
"Even given the best intentions, massive budgets and pressure to spend almost always translate into ineffective use of funds."
- Michael Young, the International Rescue Committee's regional director for Asia, Caucasus and the Middle East, in an article published in Foreign Affairs on December 19. Young notes that billions of dollars in aid is delivered by soldiers and private contractors at the behest of the political and military leadership. He says this so-called "militarized aid" is ineffective, wasteful, and puts lives at risk.