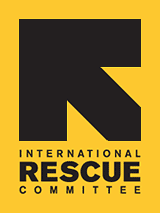 Since 1933, the IRC has provided hope and humanitarian aid to refugees and other victims of oppression and violent conflict around the world.
VOICES FROM THE FIELD
THE IRC BLOG
Quoted: Going to places where children have nothing

October 27, 2010
By The IRC
Rebecca Chandler holding the hand of a Haitian child at an IRC "child friendy space" in Port-au-Prince.
Photo: Gerald Martone/The IRC
The IRC's Rebecca Chandler talks with KCBS in San Francisco about her work on family tracing and reunification in Haiti, and what being an aid worker means to her.
No comments yet.