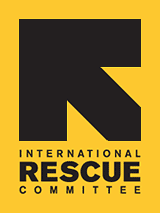 Since 1933, the IRC has provided hope and humanitarian aid to refugees and other victims of oppression and violent conflict around the world.
VOICES FROM THE FIELD
THE IRC BLOG
Quoted: "Harrowing" stories from Syrian refugees

November 30, 2012
By The IRC
A doctor examines a young Syrian refugee at an International Rescue Committee clinic in Ramtha, Jordan.
Photo: Ned Colt/IRC
"The stories from refugees we met about what drove them out of Syria were harrowing - massive destruction from random shelling and bombing, arrests and torture, attacks on families, including rape, rapidly disappearing medical and education services, and dwindling supplies of increasingly expensive food. The picture was of a Syria much more badly destroyed than generally thought, and likely to emerge from war in desperate shape, whatever the outcome of the conflict."
Learn More
No comments yet.