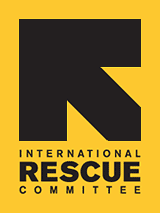 Since 1933, the IRC has provided hope and humanitarian aid to refugees and other victims of oppression and violent conflict around the world.
VOICES FROM THE FIELD
THE IRC BLOG
Quoted: Hopes and dreams in South Sudan

September 20, 2011
By The IRC
IRC staff members in Juba, South Sudan, talk about their hopes for their children and their newly independent country (l-r): Cecilia Achiro with baby Patricia Achiro, Rose Auma and Lonna Steven with baby Richard Mubarak.
Photo: Sophia Jones-Mwangi/IRC
"I'm very pleased about our independence. My future hopes and dreams are that I want my children to be educated. I'd like them to have a plot of land -- and one day I hope that Patricia will even become the President as well as get married!"
No comments yet.