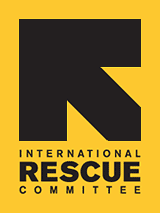 Since 1933, the IRC has provided hope and humanitarian aid to refugees and other victims of oppression and violent conflict around the world.
VOICES FROM THE FIELD
THE IRC BLOG
Quoted: Iraq eight years later -- a legacy of shattered lives

May 5, 2011
By The IRC
A young Iraqi refugee in Jordan: Many Iraqis live in a state of limbo — unable to start a new life in their neighboring host country and unable to go back to Iraq.
Photo: Jessica Malter/IRC
"Many Iraqis are coming to the bitter realization that they may never be able to return to the places they called home before the war."
- Kate Phillips-Barrasso, the International Rescue Commitee's director of government relations and advocacy, in an opinion piece published in The Globalist on March 28. On a recent trip to Iraq, Kate was struck by how little had changed in the last few years for those forced to flee for their lives. She argues that the political will must be found to prioritize the needs of the most vulnerable Iraqis before U.S. forces depart.
Learn More
You can read more about the conditions uprooted Iraqis must endure in our latest report on the Iraqi refugee crisis.

No comments yet.