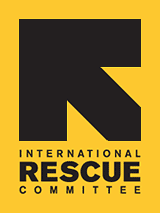 Since 1933, the IRC has provided hope and humanitarian aid to refugees and other victims of oppression and violent conflict around the world.
VOICES FROM THE FIELD
THE IRC BLOG
Quoted: Iraqis in exile in Jordan

September 17, 2010
By The IRC
"They spent everything they have."
- IRC program manager Thara'a Alwadi, telling PBS NewsHour that after more than two years of exile in Jordan, even those Iraqi refugees who were relatively well-off when they arrived are now struggling. "Jordan is not a cheap country," Thara'a says. "It's expensive."

The story aired September 6. You can watch video and read a transcript here.
No comments yet.