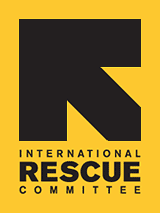 Since 1933, the IRC has provided hope and humanitarian aid to refugees and other victims of oppression and violent conflict around the world.
VOICES FROM THE FIELD
THE IRC BLOG
Quoted: Making it in Atlanta

September 29, 2010
By The IRC
Ellen Beattie (r), with Raeda Fatoohi, who fled religious persecution in Iraq. When she arrived on September 3, Raeda became the 20,000th refugee the IRC welcomed to Atlanta.
Photo: Ryan Hébert
"I take comfort in seeing that people who have been through trauma, tragedy and loss come, struggle, climb the steepest curve — and make it. And we see it time and time again."
- International Rescue Committee executive director Ellen Beattie, in a story about the arrival of the 20,000th refugee resettled by the IRC in Atlanta. The piece aired on local public radio station WABE this morning.
No comments yet.