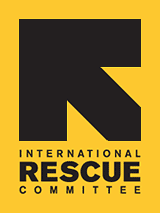 Since 1933, the IRC has provided hope and humanitarian aid to refugees and other victims of oppression and violent conflict around the world.
VOICES FROM THE FIELD
THE IRC BLOG
Quoted: Rashida Jones in a role close to her heart

June 19, 2012
By The IRC
IRC Voice Rashida Jones with refugee farmers at the City Heights Farmers Market in San Diego, CA.
Photo: Sandy Huffaker/IRC
"All refugees flee pretty dire situations and live in difficult conditions. Right now I know IRC aid workers are helping Syrian refugees who've escaped to Jordan and thousands of others hit by drought and food shortages in Chad and Mali. Another wave of drought is expected in East Africa, and the IRC has major operations in that region providing water, food, and medical care. The IRC is also raising concern about worsening conditions and displacement in Afghanistan. The needs sometimes seem overwhelming, but I've seen how aid saves lives and helps families recover. I'm determined to do what I can to spotlight these challenges and programs that make an impact."
No comments yet.