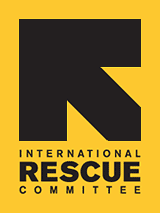 Since 1933, the IRC has provided hope and humanitarian aid to refugees and other victims of oppression and violent conflict around the world.
VOICES FROM THE FIELD
THE IRC BLOG
Quoted: The recession's impact on refugees

January 31, 2012
By The IRC
'The recession has complicated the hard task of refugee resettlement nationwide. But the shift is especially stark in Boise, because this city has long been regarded as a good place for refugees to put down new roots.'
- An NPR report that quotes the International Rescue Committee' s
Bob Carey
, focuses on Rwandan refugee Nowela Virginie and her two young daughters to cast a wider lens on the challenges refugees are facing in this tough economy.
No comments yet.