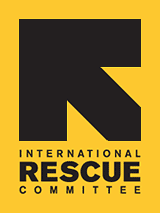 Since 1933, the IRC has provided hope and humanitarian aid to refugees and other victims of oppression and violent conflict around the world.
VOICES FROM THE FIELD
THE IRC BLOG
Quoted: Southern Sudan needs the world's support

September 24, 2010
By The IRC
After five years of relative peace, Southern Sudan still remains one of the poorest and least developed regions of the world.
Photo: Christopher Scott/The IRC
"After decades of war and displacement, Southern Sudan is being built up virtually from scratch and it needs the support of the rest of the world — right now and for the long-term. Genuine peace and stability will only come when people have access to basic rights and services."
- Susan Purdin, the International Rescue Committee's Sudan country director, in a statement released today by the IRC and four other aid agencies as world leaders gather for a UN-organized Sudan summit in New York.
No comments yet.