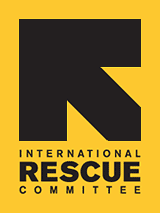 Since 1933, the IRC has provided hope and humanitarian aid to refugees and other victims of oppression and violent conflict around the world.
VOICES FROM THE FIELD
THE IRC BLOG
Quoted: Syria "slipping away toward civil war"

June 22, 2012
By The IRC
An injured man is carried after an explosion in Syria's capital city, Damascus.
Photo: Reuters/Khaled al Hariri, courtesy the Thomson Reuters Foundation – AlertNet
"It's considered safer in Iraq these days than Syria. That gives you an idea of how bad things are. They are slipping away toward civil war."
- Bob Kitchen, the International Rescue Committee's director of emergency preparedness and response programs, in an interview with TakePart on Tuesday. The IRC has expanded aid efforts in Jordan following an influx of tens of thousands of Syrians fleeing fighting at home in the past year.
No comments yet.