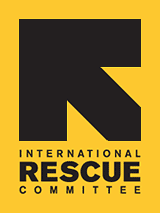 Since 1933, the IRC has provided hope and humanitarian aid to refugees and other victims of oppression and violent conflict around the world.
VOICES FROM THE FIELD
THE IRC BLOG
Quoted: Syria's 'urban refugees' struggle for survival

January 29, 2013
By The IRC
Syrian refugee children in their temporary home in the Lebanese town of Berkayel. They share this cold, sparsely lit room with eight other people.
Photo: Peter Biro/IRC
"The scale of the suffering caused by Syria's civil war is staggering. The persecution, torture and killings of civilians during the Syria crisis rival that seen during the darkest years of the conflict in the Democratic Republic of Congo. I equate the appalling destruction in cities such as Aleppo to the damage caused to Haiti's capital Port-au-Prince by the 2010 earthquake.

However, while the international news agenda is dominated by stories about the fighting and conjecture on when President Bashar al-Assad will fall, what has often been overlooked is the condition of those Syrian civilians struggling to survive, and now, during this harsh winter, in even more desperate need of support."
Posted in
Emergency Response
,
Syria Crisis
,
Jordan
,
Lebanon
| Tags:
refugees
,
emergency relief
,
IRC-UK
,
urban refugees
,
conflict
,
quoted
,
humanitarian aid
,
Syrian refugees
,
Syria crisis
No comments yet.