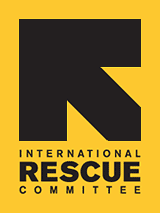 Since 1933, the IRC has provided hope and humanitarian aid to refugees and other victims of oppression and violent conflict around the world.
VOICES FROM THE FIELD
THE IRC BLOG
Quoted: The urgency of empowering women and girls around the world

February 4, 2013
By The IRC
A Somali woman and child in the Eastleigh neighborhood of Nairobi, Kenya.
Photo: Peter Biro/IRC
Secretary Hillary Clinton's support for gender equality at the U.S. State Department lives on with a White House directive to strengthen that work:
"...As long as women and girls continue to suffer violence daily, are barred from owning land or running for office, are kept from schools and vital health services, and are unable to access credit and skills to run businesses and earn a living, our work will continue with increasing urgency."
Learn More
No comments yet.