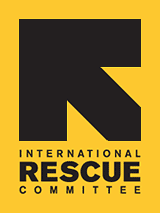 Since 1933, the IRC has provided hope and humanitarian aid to refugees and other victims of oppression and violent conflict around the world.
VOICES FROM THE FIELD
THE IRC BLOG
Quoted: The U.S. budget - clashing viewpoints, global consequences

February 14, 2011
By The IRC
The IRC's Anne C. Richard says Congressional Democrats may oppose protecting international spending when domestic programs are being sliced, and the new breed of Republican Representatives may oppose any kind of spending at all.
Photo: IRC
"The president submits his FY2012 budget blueprint to Capitol Hill at a time when the Executive Branch and Congress are expressing clashing viewpoints on budgets, staffing levels and future directions of US diplomacy and foreign aid. The good news: the departments and agencies that run these programs are better prepared than ever before to justify their budgets. The bad news: that may not matter."
- International Rescue Committee vice president Anne C. Richard ponders what may be in store for President Obama's fiscal year 2012 budget proposal in an opinion piece posted today on the Stimson Center blog, The Will and the Wallet.
No comments yet.