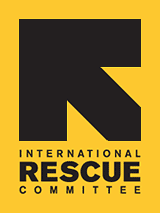 Since 1933, the IRC has provided hope and humanitarian aid to refugees and other victims of oppression and violent conflict around the world.
VOICES FROM THE FIELD
THE IRC BLOG
Quoted: What's at stake in the Sudan referendum

October 18, 2010
By The IRC
In 2005, a landmark peace accord ended decades of civil war between semi-autonomous southern Sudan and the northern-based Sudanese government. In a referendum scheduled for January 2011, voters in southern Sudan will decide whether they want to secede formally from Sudan.
Photo: Christopher Scott/The IRC
"The referendum is the single most important event in Africa in 2011, possibly resulting in the formation of a new country. Regardless of the outcome, southern Sudan will remain one of the poorest and least developed regions on earth. It will continue to need assistance from the international community and organizations like the IRC for many years to come."
- Alan Paul, the IRC's deputy director of programs in southern Sudan, in a recent IRC Q&A in which he describes the situation in the region and looks ahead to a referendum scheduled for January 2011.

No comments yet.