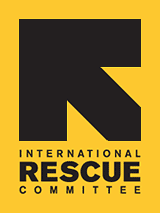 Since 1933, the IRC has provided hope and humanitarian aid to refugees and other victims of oppression and violent conflict around the world.
VOICES FROM THE FIELD
THE IRC BLOG
Quoted: "Where are the men?"

December 8, 2010
By The IRC
Displaced families started crossing into southern Sudan after the attack on November 12 and have been arriving in waves at a makeshift camp in the town of Jaac.
Photo: The IRC
An International Rescue Committee medical team is delivering health care services to thousands in southern Sudan who fled Sudanese army bombings on the north-south border last month. The displaced are mostly women and children.
"The estimate is there are 850 families and the composition of the families is primarily women and children. It's one of the questions that our assessment team was asking: where are the men?"
- Susan Purdin, IRC country director in southern Sudan, speaking with VOA about how the IRC is helping these displaced families and about possible reasons why there are few men with them.
No comments yet.