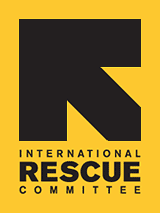 Since 1933, the IRC has provided hope and humanitarian aid to refugees and other victims of oppression and violent conflict around the world.
VOICES FROM THE FIELD
THE IRC BLOG
Quoted: Yida refugee camp in South Sudan remains dangerous for women

May 18, 2012
By The IRC

Women collect materials to build shelter, Yida refugee camp, Unity State, South Sudan.
Photo: Liz Pender/IRC
"It is a grim illustration of the conditions women and girls face at Yida camp that a place where they risk being raped every time they go to the market or beaten by their husbands every time they go home, is safe compared to where they came from."
Learn More
No comments yet.