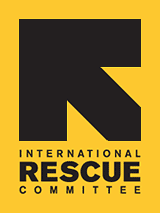 Since 1933, the IRC has provided hope and humanitarian aid to refugees and other victims of oppression and violent conflict around the world.
VOICES FROM THE FIELD
THE IRC BLOG
Recollections - Former IRC President Reynold Levy

November 17, 2007
By The IRC
Photo: The IRC
The New York Times recently featured a recollection told by Reynold Levy, president of the Lincoln Center for the performing arts and former IRC president. "When I was president of the International Rescue Committee, from 1997 to 2002, I spent six months of the year flying around the world," Levy said. "There was one major refugee crisis after another -- Rwanda, Bosnia, Serbia, Kosovo, East Timor, the eastern Congo, crises all over the Horn of Africa, Sierra Leone. I have never thought of a glass of water in the same way; that kind of work grounds you, leaves you enormously grateful for your good fortune, and it provides a sense of balance."
No comments yet.