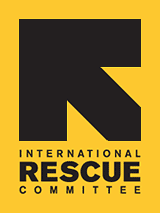 Since 1933, the IRC has provided hope and humanitarian aid to refugees and other victims of oppression and violent conflict around the world.
VOICES FROM THE FIELD
THE IRC BLOG
Refugees Greet Colin Powell in Phoenix

October 31, 2007
By emily.holland
Photo: Emily Holland/The IRC
When General Colin L. Powell stepped off his plane in Phoenix, Arizona yesterday, he was greeted by children from very different corners of the world. These children and their families -- from war-torn Burma, Burundi and Iraq -- were coming to thank General Powell for supporting an organization that has truly changed their lives.Their families are in Phoenix today because of the United States Refugee Admissions Program (USRAP), that has allowed them to resettle in the U.S., and the International Rescue Committee, which is helping them to rebuild their lives. General Powell, an IRC overseer since 2005, has been a long-time advocate for refugees and victims of international conflict. Robin Dunn-Marcos, regional director of the IRC's Phoenix office, welcomed General Powell and highlighted the difference the IRC is making in refugees' lives: "Each of the refugee families represented today are all standing here in freedom because of agencies like the IRC, working internationally and domestically, and because of the opportunity our government provides refugees to be resettled under the U.S. admissions program." Dunn-Marcos then introduced General Powell to the Htoo, Latif and Gahungu families, beginning with the Htoos from Burma. Father Boo Htoo was raised in a refugee camp where he met his wife. They had their two children there. A former teacher, Mr. Htoo is now using his skills as an educator to assist the IRC in helping newly-arrived Burmese refugees adjust to their new home. The Latif family fled sectarian violence in Baghdad and arrived in Phoenix only six weeks ago. With the help of the IRC, Mr. Latif is looking for a job and his 3-year-old son Al Khattab is already learning English. His first English words, which he shared with General Powell, were "thank you!" Finally, General Powell met the Gahungu family from Burundi. Evode Gahungu fled Burundi for the Congo when he was just six years old. He lived there as a refugee and became a teacher until he was caught in a rebel ambush and left for dead. Rescued by a humanitarian organization, Mr. Gahungu recovered, spent another eight years in a refugee camp and there met his wife, Janine. Resettled in Phoenix, Mr. Gahungu was hired as a janitor at the Phoenix airport. He and his wife have four children and will be welcoming another child - an American citizen - soon. General Powell personally welcomed each family before addressing the audience. Among those assembled were Charles Shipman, Arizona State refugee coordinator, and several IRC staff members, including former refugees from Iraq and Burundi.
Powell's remarks: "The International Rescue Committee, formed some 70 years ago to reach out and help people who have been displaced by war, by pestilence, by oppression, and to help them get settled in another part of the world, has done a marvelous job over these past 70 years, and I'm proud to be a member of the overseers. It's an extension of what I did as Secretary of State, where the program fell under my area of responsibility." "Every year, America opens its arms, its hearts and its homes to refugees. 'Refugees' meaning they have no home, they've lost their homes, they've been living in camps far away from their homes. And they're going to be in those camps unless somebody opens their hearts and their country to them." "America's had a great reputation over the years. We bring in more refugees than any other ten countries combined. And it's only right for America to do this. It is part of our tradition. It is part of our culture. It's the symbol of the Statue of Liberty." "And so I want to personally welcome these families. I know that they will become great Americans. I am sure that they will integrate into the Phoenix community well. And I would like to thank the citizens of Phoenix for welcoming them and for opening their hearts and their arms to these three great families, who thought they might never find a home but they found one here in a place where so many of our forbearers found a home...a wonderful place we call America."
No comments yet.