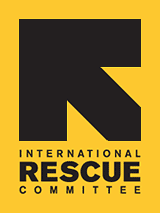 Since 1933, the IRC has provided hope and humanitarian aid to refugees and other victims of oppression and violent conflict around the world.
VOICES FROM THE FIELD
THE IRC BLOG
From refugees to proud new U.S. citizens [Video]

July 2, 2010
By The IRC
"They have lived through war and persecution, life in refugee camps, lived in the jungle during the flight process... they're extremely resilient. If they made it to this point they're doing ok."
- The International Rescue Committee's Robin Dunn Marcos, speaking with Fox News about the ten refugees from around the world who became U.S. citizens at a June 21 naturalization ceremony in Phoenix organized by the IRC.
No comments yet.