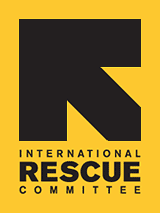 Since 1933, the IRC has provided hope and humanitarian aid to refugees and other victims of oppression and violent conflict around the world.
VOICES FROM THE FIELD
THE IRC BLOG
Photo Share: Relief for refugees from South Ossetia

August 15, 2008
By The IRC
Photo: Thomas Hill/The IRC
Last week, the IRC's team in the North Ossetian capital Vladikavkaz distributed hygiene articles, bedding, cleaning supplies and kitchen utensils at two schools sheltering 120 children, mothers and teachers who were evacuated from South Ossetia as tensions mounted between Russia and Georgia.
The IRC's Caucasus director Thomas Hill took this photo of distributions at the Mikhailovskoye school in Vladikavkaz.
How You Can Help: Donate now to help the IRC assist victims of the crisis in the Georgia region and other displaced people around the world.
No comments yet.