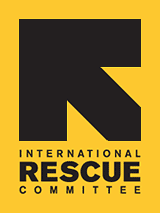 Since 1933, the IRC has provided hope and humanitarian aid to refugees and other victims of oppression and violent conflict around the world.
VOICES FROM THE FIELD
THE IRC BLOG
Last-Minute Gift Idea: A Safe, Fun Space for Children

December 24, 2011
By The IRC
Children affected by crisis often experience double shocks: the fear of such a devastating tragedy and the stress of adjusting to life in a displacement camp. As quickly as possible, our teams set up child-friendly spaces to help them cope with their trauma. These dedicated play areas feature supervised art, sports and music activities designed to help them interact with other children and begin to heal.
No comments yet.