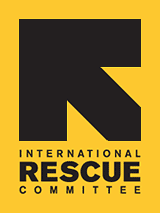 Since 1933, the IRC has provided hope and humanitarian aid to refugees and other victims of oppression and violent conflict around the world.
VOICES FROM THE FIELD
THE IRC BLOG
Sahel Crisis: How the drought raises risks for sexual abuse, child labor

July 13, 2012
By The IRC

Millions of Malians are threatened by the drought and hunger crisis in Africa's Sahel region. Issues like child labor, low school attendance, and sexual abuse -- all of which existed before the drought -- have been exacerbated by the current crisis.
Photo: Hanna Taylor/IRC
The International Rescue Committee's Sanj Srikanthan has written a compelling blog post for the Huffington Post that details the ongoing drought in the Sahel and the far-reaching and long-term consequences that this crisis has on children.
No comments yet.