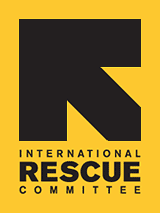 Since 1933, the IRC has provided hope and humanitarian aid to refugees and other victims of oppression and violent conflict around the world.
VOICES FROM THE FIELD
THE IRC BLOG
San Diego: "It's not fun being a stranger"
"It's not fun being a stranger and no money and in a foreign country where you don't know anybody. So I found out about IRC, and I went to them, and I told them my story and they were so helpful. They are still very helpful to me."
- Mary Page, a Kenyan artist who, with support from the IRC, sells her jewelry and handicrafts at San Diego's City Heights Farmers Market. Her story was featured in a piece in the San Diego Reader last week.
No comments yet.