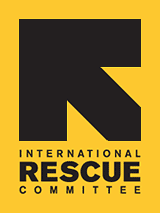 Since 1933, the IRC has provided hope and humanitarian aid to refugees and other victims of oppression and violent conflict around the world.
VOICES FROM THE FIELD
THE IRC BLOG
Sarah Spencer, Cosmo Woman of the Year

November 13, 2009
By The IRC
Sarah Spencer, the IRC's acting director for gender-based violence programs in the Democratic Republic of Congo, was this week named one of six winners of Cosmopolitan UK magazine's Ultimate Women of the Year awards, chosen from thousands of nominations for exceptional women from across the UK. S
pencer hopes that the award will help raise awareness and inspire readers of Cosmopolitan magazine to take action to support the women and girls she works with, who are so affected by violence and brutality in conflict and post-conflict zones.
Read more about Sarah at the IRC-UK Web site