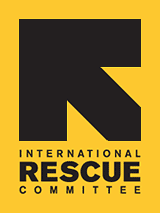 Since 1933, the IRC has provided hope and humanitarian aid to refugees and other victims of oppression and violent conflict around the world.
VOICES FROM THE FIELD
THE IRC BLOG
'Scratching the Surface' of Need in Myanmar [This Week's Voices]

May 30, 2008
By The IRC
Photo: The IRC
A weekly round-up pf notable quotes from the news and the Web.
"While the pace of aid deliveries has increased in the past week, the entire relief effort is only scratching the surface of what is needed in a disaster of this scale."
- Melissa Winkler, IRC emergency communications director, speaking with the Associated Press about the response to the aftermath of Cyclone Nargis in Myanmar.
"Supplies are getting to a fraction of the entire group of affected people—about 25 to 30 percent."
- Anne Richard, IRC vice president for government relations and advocacy, telling Reuters about aid access to people affected by the cyclone
"The villagers are poor rice paddy farmers and they were so eager to receive help – anything at all. They are really struggling."
- Aung Htun U, an IRC volunteer who this week took part in a mission to assist cyclone survivors in one of the hardest hit townships in Myanmar's Irrawaddy Delta.
"An awful lot of people are very vulnerable. I haven't heard any comments of people who have died because they haven't received aid, but I think there undoubtedly are people who have not received aid, many, many hundreds of thousands, even into the millions."
- Gordon Bacon, IRC emergency coordinator in Myanmar, speaking on National Public Radio's Weekend Edition
No comments yet.