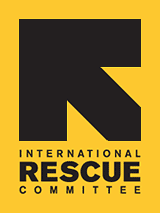 Since 1933, the IRC has provided hope and humanitarian aid to refugees and other victims of oppression and violent conflict around the world.
VOICES FROM THE FIELD
THE IRC BLOG
At Sea with Marzuki [Voices from the Archive]
Photo: Peter Biro/The IRC
Earlier this year, Peter Biro returned to Aceh, Indonesia, where he was part of the IRC's emergency response after the devastating tsunami of December 26, 2004.    (22 March 2007) Marzuki, 39, is throwing out a wide net over the water's glittering surface. In the distance we can barely make out the coastline of Calang, the small fishing community which was one of the hardest hit areas when the 2004 tsunami ravaged large parts of Southeast Asia. Marzuki's boat, an eight meter long wooden vessel built in traditional Indonesian design featuring a slightly elevated bow, was given to him as part of a comprehensive IRC program to help fishermen resume their business after the disaster. As we navigate back and forth to prevent the net from getting stuck in the propeller, I point out that the vessel seems a tad unstable. Marzuki laughs at this. "This is the way we have always built boats," he grins. "It is very good. You are a foreigner, perhaps not so used to the sea?" Marzuki drops the buoy attached to the net and lights a kretek, the traditional clove-scented cigarette. He tells me about that fateful day – the 26th of December 2004 – when a massive earthquake struck just off the Sumatran coast and the ensuing tsunami swept away everything in its path. The town of Calang alone lost up to 70 percent of its population of around 10,000. "I was out at sea that morning," Marzuki said and took another drag on his cigarette. "Suddenly I heard a roar. It sounded like a cannon. I headed back to shore and my house, everything, was gone. It was like after a big war." Marzuki said that he went up on the highest hill in Calang and looked out over the village. He just sat there quietly, he told me. "Because there was nothing else I could do. I knew my family was gone." Marzuki lost his wife and two children, as well as his parents and many friends. The following months were hard, he said. His boat had drifted out to sea in the immediate chaos of the tsunami and food was scarce for a long time. He couldn't work for the first year. "And I didn't even want to be near the water. I hated what the ocean had done. I wasn't sure that I would ever want to become a fisherman again." Marzuki told me that he eventually changed his mind. "Fishing is what my father did as well, and his father before that. I had to go back to the sea." It has now been a year since the IRC provided Marzuki and some 150 other fishermen here with new boats and necessary fishing equipment. Soon after, he also remarried and now has an eight-month-old son, Ibrahim Issa. "He is my biggest love," Marzuki smiled. In spite of the unbelievable suffering that befell Calang and this beautiful coastline, life here has indeed started again. "Maybe we should go back to the shore," Marzuki said suddenly. "Do you drink coffee?" Earlier: On the road to Calang
No comments yet.