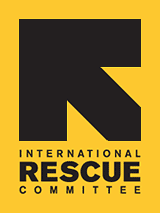 Since 1933, the IRC has provided hope and humanitarian aid to refugees and other victims of oppression and violent conflict around the world.
VOICES FROM THE FIELD
THE IRC BLOG
In Search of the Least Bad Option

December 13, 2007
By The IRC
A notice in an Iraqi-owned barber shop in Damascus advertises free trips for returnees. The customer being shaved has no intention of returning. The barber and his friend say, "Perhaps, but not yet." Photo: Anna Husarska
Anna Husarska, IRC senior policy adviser, published an article in Slate last week that examined the return to Iraq of some Iraqi refugees living in Syria. "For many Iraqi refugees, the increased difficulties of remaining in Syria now outweigh the dangers of going back to a marginally safer Iraq," Husarska wrote.