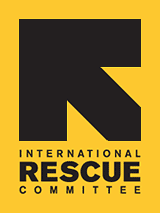 Since 1933, the IRC has provided hope and humanitarian aid to refugees and other victims of oppression and violent conflict around the world.
VOICES FROM THE FIELD
THE IRC BLOG
Send human rights monitors to Mali

February 4, 2013
By The IRC
The conflict in Mali is having grave consequences for civilians already suffering the effects of political instability, mass displacement and severe food shortages.
Photo: Peter Biro/IRC
Do you tweet? Today — Feb. 4 — we need as many people as we can to call on the United Nations, the African Union, the European Union and the Economic Community of West African States (ECOWAS) to send human rights monitors to Mali to protect civilians at risk because of conflict and instability there. It's really easy to make your voice heard - just click here: http://clicktotweet.com/av368.
Please share!
No comments yet.