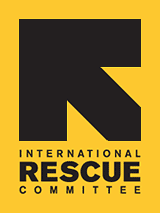 Since 1933, the IRC has provided hope and humanitarian aid to refugees and other victims of oppression and violent conflict around the world.
VOICES FROM THE FIELD
THE IRC BLOG
Sierra Leone's Refugee All Stars on tour
The Refugee All Stars (Photo: Zach Smith)
"I taught for three years in the refugee camps, working with the kids, and I was so impressed by the way the IRC addressed health issues like teenage pregnancy and HIV/AIDS."
- Reuben Koroma of the Refugee All Stars,
speaking with the San Francisco Chronicle
. The IRC has been with the group from their time in refugee camps, to the debut of the documentary Sierra Leone's Refugee All Stars, and now, for their tour around the country as they promote their
new album
, Rise & Shine. The band will
perform in San Francisco on Saturday
—the IRC will of course be there.
No comments yet.