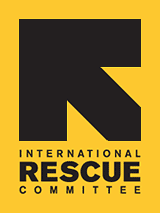 Since 1933, the IRC has provided hope and humanitarian aid to refugees and other victims of oppression and violent conflict around the world.
VOICES FROM THE FIELD
THE IRC BLOG
Sixty-five dollars and a mango tree

March 8, 2010
By The IRC
Under the shade of a large mango tree in northern Central African Republic (CAR) sits Esse. At 16, she can count the opportunities that have been taken from her early in life – polio took away the ability to walk, she lost her mother to illness, and poverty stripped her of the chance at an education.
Then, a man from the village raped Esse. He was fined $65 for his crime, just over a month's wages in the impoverished nation. The village chief considered the matter to be "settled."
Stories like Esse's are common here. In CAR, a country that seldom makes headlines, civil conflict has simmered for years. Violence against women and girls is a devastating problem in an area with severe poverty, lack of education, as well as various cultural practices like female genital mutilation and forced marriage. But armed conflict has only exacerbated the risks women and children face.
The IRC started emergency programs in CAR in early 2007, after a spike in fighting between rebel and government armies forced tens of thousands of people from their homes. While providing health care, clean water and basic necessities like blankets and soap, the IRC also sought to address the urgent needs of women and girls. Within six months, the IRC had assisted more than 1,000 survivors of sexual violence.
"Fifty-five percent of the cases we see are minors," says Marie Honorine, an IRC program coordinator. "And in 99 percent of those cases, the perpetrator is someone the child knows."
In the case of Esse, the man who raped her was from the village where she lives with her 77-year-old aunt. The village chief charged the man a fine, but did nothing to keep Esse safe. His own son later attacked Esse. That time, she ended up pregnant.
IRC staff like Marie Honorine reach out to survivors like Esse. While they're often able to provide critical medical and psychological support, the challenges to helping women and girls can be daunting.
Esse, for example, didn't want her aunt to find out about her pregnancy, and so refused to see a doctor in her own town. Her sister, dozens of miles away, refused Esse's request for help and a place to stay. Esse's shame and fear of being stigmatized prevent her from advocating for herself.
Marie Honorine wonders if Esse's father, who never met or cared for his daughter, might be the one remaining hope. If this doesn't work, the IRC team isn't sure where to turn next. For now, they continue to visit Esse under her mango tree, to reach out to her when all others have refused support.
No comments yet.