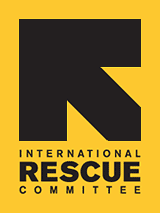 Since 1933, the IRC has provided hope and humanitarian aid to refugees and other victims of oppression and violent conflict around the world.
VOICES FROM THE FIELD
THE IRC BLOG
Somali refugees in Kenya

August 6, 2009
By Joanne Offer
See all of Joanne's posts about Somali refugees in Kenya
here
Kenya is the first stop on US Secretary of State Hillary Clinton's whistle-stop tour of Africa this week. But she's also discussing conditions in neighboring Somalia – a country still wracked by piracy, intense fighting between government and anti-government forces, and severe drought. Indeed, hundreds of thousands of Somali refugees have poured across the border into Kenya. More than 280,000 now live in Dadaab camp alone. And, while they have found the security that eluded them at home, their living conditions are far from ideal. Dadaab camp was actually designed to house just 90,000 people, so today it's massively congested. A lack of land and funding means that new arrivals don't get their own plot and are forced to share with relatives or erect makeshift shelters wherever there is space. "During the heavy rains, those families who don't have a proper house get soaked through and develop health problems," says refugee leader Kassim Sheik Mohammud. "Some of us have lived here for 18 years. We are not expecting luxury, just the basics." Over the next week we'll be sharing the stories of some of these Somali families in Daadab.
No comments yet.