News, Photos & Videos
›
Blog
› As South Sudan celebrates its first Independence Day, citizens slowly reconstruct their towns and homes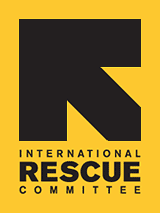 Since 1933, the IRC has provided hope and humanitarian aid to refugees and other victims of oppression and violent conflict around the world.
VOICES FROM THE FIELD
THE IRC BLOG
As South Sudan celebrates its first Independence Day, citizens slowly reconstruct their towns and homes
A woman is pumping water in Kanajak, a small South Sudanese village which has seen its population return after long years in exile. The IRC, which runs health clinics and provides clean water to communities in two of South Sudan's nine states, soon came to the villagers' aid, installing new water pumps. The IRC has installed 80 water systems serving almost 40,000 people in South Sudan.
Photo: Peter Biro/IRC
NORTHERN BAHR EL GHAZAL, South Sudan -
Inside our work in South Sudan
As South Sudan nears its second anniversary as an independent state on July 9, the world's newest nation continues to struggle with enormous problems. The IRC, which has been working in the region since 1989, provides lifesaving obstetric care, clean water, and assistance to survivors of sexual violence.
---
All IRC Slideshows >
All Slideshows >
For years, the South Sudanese village of Kanajak was deserted. Like so many other communities, it was caught in the crossfire of one of Africa's longest running wars and its population fled north.
When peace arrived in 2005, millions of displaced southerners began to return home. One of them is Adut Got, a 28-year-old mother of six who late last year decided to come back after living 15 years as a refugee in Khartoum, the Sudanese capital.
"Everything was destroyed in the village—the houses, the fields," she says. "We didn't know where to start rebuilding."
Most of Kanajak's 1,500 residents have returned, but people are finding it difficult to make ends meet. United Nations food rations are no longer distributed, Adut Got says, and some of the villagers work modest plots of land planted with sorghum and sesame. Most villagers work as day laborers in surrounding farms. Some collect wood in the bush to burn and sell as charcoal in Aweil, a day's walk away.
The situation is similar in towns all across
South Sudan
. According to a recent United Nations report, food shortfalls have worsened across the country in the first four months of 2012. Nearly half the population of South Sudan—4.7 million people—risks serious food shortages this year.
Drinkable water presents another challenge. When people first returned to Kanajak, they were forced to make do with untreated water collecting in stagnant pools, or else walk to wells several hours away.
"People were very sick," says Adut. "Children especially were suffering from diarrhea all the time."
The International Rescue Committee came to the villagers' aid, installing water pumps, among some 80 water systems built by the IRC, serving 40,000 people in Northern Bahr el Ghazal and Unity states. The IRC also manages health clinics in both states, just a few of the many programs the IRC has initiated in the south both before and after South Sudan's independence.
Decades of civil war and neglect left South Sudan one of the poorest and most undeveloped countries in the world. But the country will celebrate the
anniversary of its independence
on July 9, and Adut Got and her fellow villagers are looking forward, not back.
"Even though my children could go to school in Khartoum and things are difficult here, I really wanted to come home," she says. "We are of the Dinka tribe and we belong here in Kanajak.
No comments yet.