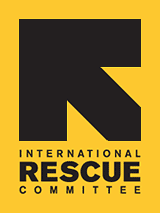 Since 1933, the IRC has provided hope and humanitarian aid to refugees and other victims of oppression and violent conflict around the world.
VOICES FROM THE FIELD
THE IRC BLOG
South Sudan at One: The world's newest nation continues to struggle

July 9, 2012
By The IRC
A boy in a village in Eastern Equatoria, South Sudan, that is receiving support from the IRC.
Photo: Peter Biro/IRC
As South Sudan celebrates its first anniversary as an independent state today, the world's newest nation continues to struggle with enormous problems. Decades of civil war and neglect have burdened the country with one of the highest incidences of maternal death globally and one of the lowest rates of
elementary school enrollment. Meanwhile, renewed fighting on the border with Sudan has forced 150,000 refugees into camps in the south. The International Rescue Committee, which has been working in the region since 1989, provides lifesaving obstetric care, clean water, and assistance to survivors of sexual violence.
No comments yet.