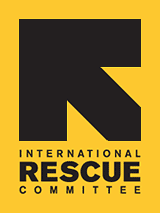 Since 1933, the IRC has provided hope and humanitarian aid to refugees and other victims of oppression and violent conflict around the world.
VOICES FROM THE FIELD
THE IRC BLOG
Speaking Up for Cyclone Victims [How to Help]

May 22, 2008
By tim.lash
Photo: The IRC
Two days ago Greg Beck, the IRC's Asia regional director, submitted testimony to the U.S. House Committee on Foreign Affairs Subcommittee on Asia, the Pacific, and the Global Environment. In the aftermath of the cyclone disaster in Myanmar, Greg delivered the following report and immediate call to action: Over three days last week, the team delivered critical emergency supplies to hundreds of families, some 1,500 people, who had yet to receive any aid in Kunyangon Township. The materials included all locally-purchased mosquito nets, blankets, tarps, clothing, water containers, cooking supplies and candles ... The IRC is also sending pre-positioned emergency supplies from its warehouse in Dubai. In all, the supplies will benefit an estimated 80,000 people.

As always, we are also seeking financial support from varied donors, including foundations and the concerned public ... Most survivors have no access to clean drinking water, as virtually all water sources have been contaminated by human waste and decaying animal carcasses, and containers to collect rain water were washed away. It takes less than a spoonful of contaminated water for a person to come down with dysentery or cholera -- highly infectious diseases that can quickly kill in the tens of thousands ... In light of the magnitude of this crisis, a massive infusion of aid and experienced disaster response experts is needed to prevent a public health catastrophe.

We ask that the Congress include increased aid to the cyclone's survivors as one part of the supplemental appropriations bill now under consideration ... We ask for a great deal, but only because many, many lives are at stake and the United States can make a difference and save tens of thousands of lives. and the local activists and organizations working to assist them.

Please join us in speaking up for Burmese cyclone victims by sending this urgent message to your Senators and Representatives today. The full text of Greg Beck's testimony is available here.
No comments yet.