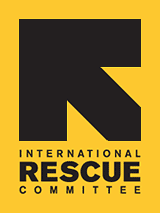 Since 1933, the IRC has provided hope and humanitarian aid to refugees and other victims of oppression and violent conflict around the world.
VOICES FROM THE FIELD
THE IRC BLOG
Spotted in Chicago
Photo: Chris Bujara/The IRC
Here's one of the new IRC ads, spotted outside the Marshall Field building (Macy's) in Chicago. The ads have been appearing on subways, cabs, buses and bus shelters in Chicago and New York. With headlines like "If you thought escaping the rat race was hard, try escaping a war zone" and "What if you were catching this train to avoid being killed instead of to avoid being late," the ads capture the plight of the refugee and the core goal of the IRC -- helping refugees move from harm to home. If you catch one of the ads, why not snap a photo and post it to our Flickr group?
No comments yet.