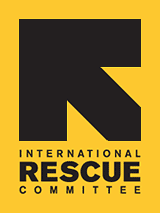 Since 1933, the IRC has provided hope and humanitarian aid to refugees and other victims of oppression and violent conflict around the world.
VOICES FROM THE FIELD
THE IRC BLOG
Springing into action
Two children fetching water at an IRC-installed water tap in Darussalam village in central Somalia.
Photo: Peter Biro/IRC
When the water dries up, when the floods come, when the militants pillage, the International Rescue Committee is hard at work doing what we do best -- saving lives.
During times of crisis and conflict, we spring into action. And we stay for as long as we are needed to help families get health care, security, education and other lifesaving services.
Our teams are at work in over 40 countries around the world. And because they often have years of on-the-ground experience, we can provide local expertise and resources when others cannot.
Our response to the drought and famine in East Africa
is just one example of our work in action. In the region since the 1990s, the IRC has been responding to the current drought for over a year and is mobilizing a multi-faceted aid effort across Somalia, Kenya, and Ethiopia.
We are providing fortified food and medical care to save the lives of malnourished children and pregnant women. We are digging wells and providing emergency water supplies. We are distributing livestock and economic support to families whose herds have been decimated.
The magnitude of the crisis presents extraordinary challenges for our team. But we are seeing children nursed back to health, young people vaccinated against disease and families receiving access to clean water.
On behalf of the IRC team working around the globe and the uprooted people who are touched by your support, I thank you for your partnership.
No comments yet.