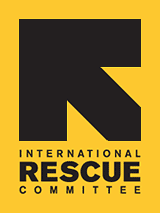 Since 1933, the IRC has provided hope and humanitarian aid to refugees and other victims of oppression and violent conflict around the world.
VOICES FROM THE FIELD
THE IRC BLOG
Sudan: Saving children's lives and building a country's future
Juba, Southern Sudan -
In Southern Sudan, one child in seven dies before the age of five – most often from easily treatable diseases such as malaria, diarrhea and pneumonia. It's no wonder. Most people living in this war-scarred region have little or no access to health care. Their nearest clinic is often hours away on foot.
That's why the International Rescue Committee has trained more than 1,700 people here to treat common childhood diseases in their own villages This home-based community care program has been so effective we are rolling it out to more and more villages across Southern Sudan.
Yesterday I wrote about my visit with an amazing woman named Nyibol Akol Padiet, one of the community health providers the IRC has trained. During a recent trip to her home state of Northern Bahr El Ghazal, I had a chance to sit in on a training session for the latest group of recruits to this lifesaving program.
Amel Teng (Photo: Sophia Mwangi/IRC)
There I met Amel Teng, who told me that her neighbors in the remote village of Marial Pajou had asked her to be their community's health provider. "I am happy because people have selected me and I can help children, including my own," Amel said. "Right now our children don't get any treatment."
Amel's fellow trainee Abuk Adup agreed. "There are many people in my village who are sick," Abuk said. "We don't have another health facility nearby -- so when a child falls sick they can die." Now, she said, "we can help treat them."

Abuk Adup (Photo: Sophia Mwangi/IRC)
Amel, Abuk and the other trainees are fortunate to benefit from the first-hand experience of their teacher, Peter Garang, who had served as his village's community health provider since 2009. The IRC recently hired Peter as a community-based treatment program supervisor. Now, Peter trains the community health providers in Northern Bahr El Ghazal and delivers stocks of medications (supplied by the Global Fund through the IRC's partner Population Services International) to their homes.
"I feel very happy because I have experience," Peter said of his new job. "I go to the community and tell them about the work of the program -- and the benefits of it."
These benefits go far beyond short-term improvements in a child's health. For example, the treatment the IRC is providing for diarrhea also strengthens the immune system and helps to prevent pneumonia.
"Bringing care to the communities is extremely effective because the children are being treated early," Susan Purdin, the IRC's Sudan country director, told me. "Diarrhea, for example, causes a child to regress in his normal growth and development." If children are treated quickly they recover quickly. But if they've had diarrhea for even a couple of days, Susan explained, they really regress. "If they were walking they end up crawling."
"It's not just physical either but has a negative impact on their brain development," Susan said. "The whole intellectual capacity of a country is diminished if children are sick."
The future of Southern Sudan is very much on people's minds right now. Here in Juba, there is excitement in the air as Sunday's referendum on independence draws near. The roads are being cleaned, banners and posters promoting separation are on walls and billboards everywhere you turn -- I even saw a parade this morning as I came into the office.
There is a huge digital clock on a traffic circle in the center of town counting down the days, hours and minutes to Sunday. I often think about Amel and Abuk and that as a new nation is born, the health of its people will depend on women like them.
Learn more about the IRC's work in Southern Sudan and how you can help: Visit our Sudan Crisis Watch report at Rescue.org.
No comments yet.