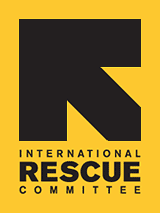 Since 1933, the IRC has provided hope and humanitarian aid to refugees and other victims of oppression and violent conflict around the world.
VOICES FROM THE FIELD
THE IRC BLOG
'Suffering Greatly' - Ann Jones in Liberia

January 24, 2008
By The IRC
Liberian "leaders" such as Charles Taylor financed their wars by selling off timber in the country's precious virgin rain forests. They are responsible for desolation like this. Photo: Ann Jones
The International Rescue Committee is working with women's advocate Ann Jones to help women in war zones -- survivors of conflict, displacement and sexual and domestic violence -- use photography to make their voices heard. Ann is blogging the year-long project from West Africa. If you're just joining us, you can read her first series of posts from Cote d'Ivoire at theIRC.org/16days The story continues in Liberia, where Ann is posting updates and photos on Mondays and Thursdays into February. Voinjama, Liberia One day, after weeks of working with Global Crescendo photographers in and around Monrovia, I board a UN helicopter for Lofa County. With me is Program Manager CarmenLeah Ascensio, from the New York office, lending a hand in Liberia. It was Navanita Bhattacharya, the GBV Coordinator for Liberia, who asked us to work in both an urban and a rural setting. Lofa County in the far north is definitely "rural." Hence, the helicopter. It's a spectacular flight, cruising at times over the canopy of intact rainforest. But often we look down on forests decimated by logging—second growth, bush, and clearcut patches where forests may never grow again. Charles Taylor financed his war and his presidency by selling off virgin timber to foreign loggers. It's another kind of rape that cannot be repaired. In the little town of Voinjama we meet ten Lofa County women named by their Women's Action Groups to take part in the photo project. Four of them are from Voinjama, the other six from two smaller towns an hour or so away by road. The Montserrado County photographers worked solo in their home communities—and they continue to work with coordinator Marian Rogers while we're away—but I want the Lofa County photographers to have a chance at teamwork. I ask them to pick a partner from their own town, then give each partnership a camera and run through basic instructions: how to point and how to shoot.
Hajah Kamara (center) helps team mate Kpana Malay (right) take their first photographs. At left, looking on anxiously is IRC social worker Hannah Sammie, who assisted the Global Crescendo project in Lofa County. Photo: Ann Jones

Then we're off on a walk through town, shooting as we go. The women take teamwork seriously: one points the camera, the other pushes the shutter release button. One asks permission, the other composes the photo. One shoots, the other explains to the photo subjects why the Women's Action Group is taking pictures and what exactly is wrong with beating your wife. For the next two weeks I'm scheduled to travel daily with IRC social worker Hannah Sammie to visit the teams in their home communities. Sometimes CarmenLeah will come along, but often she'll stay in the Voinjama office, attending to behind-the-scenes details that make this project possible. As I did in Montserrado County, I sit with the local Women's Action Group to listen and learn, and then we walk through the community "snapping." But Lofa County is different. It got the worst of Charles Taylor's war. Sitting with women's groups, I hear stories that make me weep. One day I return to the office to find CarmenLeah going up in flames. She's been reading a report on Liberia from a prominent international organization. It elaborates on a popular historical theory I mentioned before: that war sprang from the resentment of slighted young men. Amid 92 pages of empathic explanation of the grievances of "marginalized young people" who wrecked their country, CarmenLeah has come upon a paragraph devoted to the sub-topic: "Gender." It includes this sentence: "Women suffered greatly during the war." "Suffered greatly?" CarmenLeah is shrieking. "Is that all they can say? What does it mean?" I can tell her what it means because I've just come from Kolahun District where one member of the Women's Action Group showed me the scars on the left side of her neck: a series of parallel horizontal wounds starting just below the ear and moving down, toward the throat. Some guerilla locked this thin whisper of a woman against his chest and slowly, inch by inch, laid open the flesh of her neck in ribbons of blood. That wasn't all they did to her. Charles Taylor's men broke all the fingers of her left hand so they point backward now, stuck at impossible angles. They slammed her in the back with rifle butts so that one leg is paralyzed, and one arm too, the one with the useless hand. She can still walk, leaning on a home made wooden crutch. But that leaves her no good arm; and she can't carry anything on her head, having no good balance. She has five children, some of them fathered by rape. The soldiers held her a long time. They made her cook for them. How many raped her she cannot say. She tells me she has a problem: the room in which she lives leaks. Every day it rains hard, and every day her children get wet. She would like to be able to keep her children dry.
Global Crescendo photographer Kebeh Jallah took this photo of her sister, the village "sick woman." Gang raped by militia men, she is partially paralyzed and bed ridden. The white chalky substance visible on her skin is said to relieve pain. Photo: Kebeh Jallah

CarmenLeah knows such things herself. She was with me the day before in Dougoumai when Kebeh, one of the photographers, took us to meet her sister. The woman people refer to only as "the sick lady" lay on a bed in the one-room house. She sat up to greet us, using twisted hands to move her swollen useless legs. She was captured by a militia fighting against Charles Taylor and gang raped repeatedly by ten men. Nobody can say how long they kept her. They rammed their gun butts into her back—a common technique it seems—so that her legs are paralyzed. They smashed her hands. She cannot stand or walk. She cannot hold anything in her hands or feed herself or comb her hair. Her face is oddly dislocated too from too many blows. She speaks but I can't make out her words. Her sister says she is asking if I can bring her a dish. Her mother and her sisters cook for her and feed her by hand. But she would like to have her own dish. Her own spoon.
No comments yet.