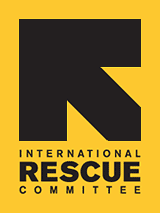 Since 1933, the IRC has provided hope and humanitarian aid to refugees and other victims of oppression and violent conflict around the world.
VOICES FROM THE FIELD
THE IRC BLOG
Susan Dentzer on domestic violence in West Africa

May 24, 2012
By The IRC
Solutions for the problem of domestic violence include training women to operate their own small businesses, as the IRC is doing in a number of programs worldwide.
Photo: Peter Biro/IRC
A new International Rescue Committee report on post-war West Africa shows women continue to suffer violence at alarming levels and with shocking frequency. The primary threat to their safety is not strangers or men with guns; it's their husbands.
Journalist and IRC Overseer
Susan Dentzer
visited Liberia and Sierra Leone in March as a member of the IRC Commission on Domestic Violence. Dentzer is the editor-in-chief of Health Affairs and an on-air health policy analyst for The NewsHour with Jim Lehrer on PBS.
Read Susan's reports from West Africa:
What happens when "home" is the least safe place for a person to be — and, especially, the least safe place for a woman, a wife, a girlfriend or a mother?
After listening to women talk about the abuses they had suffered at the hands of their husbands and boyfriends, Susan and the other members of the Commission brought the women's plea for change to the Liberian government.
The commission met with Liberian President Ellen Johnson Sirleaf to report on what they had learned about domestic violence in her country and seek a common understanding on the need for action.
Reducing domestic violence in West Africa will require changing the status of women in society, chiefly among men. One of the IRC's partners in this process in Liberia is a faith-based organization called Servants Of All Prayer.
No comments yet.