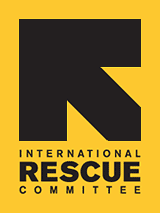 Since 1933, the IRC has provided hope and humanitarian aid to refugees and other victims of oppression and violent conflict around the world.
VOICES FROM THE FIELD
THE IRC BLOG
Syria crisis in photos

January 17, 2013
By The IRC
Women in the Zaatari refugee camp in Jordan line up to receive blankets. While the international community allocates the bulk of the limited resources so far pledged to the Syrian refugee crisis to refugee camps, they remain overcrowded and unprepared for the hardships of winter.
Photo: Peter Biro/IRC
Nearly two years after the start of what has become a full fledged civil war, the crisis in Syria threatens the entire Middle East with a humanitarian disaster. It is estimated that more than four million Syrians are now in dire need of assistance and that some two million people have been uprooted and displaced.
In a report released this week,
Syria: A Regional Crisis
, the International Rescue Committee urges the global community to rapidly increase its planning and funding for what is certain to be a long-term crisis.
IRC senior communications officer Peter Biro recently visited IRC programs for Syrian refugees in Jordan, Lebanon and Iraq. He shared some powerful photos that show the desperate conditions endured by Syrians sheltering in camps and cities around the region.
To Help
No comments yet.