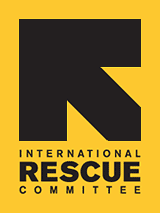 Since 1933, the IRC has provided hope and humanitarian aid to refugees and other victims of oppression and violent conflict around the world.
VOICES FROM THE FIELD
THE IRC BLOG
Take action by Jan. 29: Protect Syrian women and girls

January 25, 2013
By The IRC
Next week leaders from around the world will gather in Kuwait in response to a United Nations appeal for $1.5 billion in urgently needed humanitarian assistance for uprooted Syrians.
The civil war in Syria has forced more than 2.5 million people from their homes, including 600,000 who have fled to neighboring countries. The situation for refugee women and girls is particularly grim. In a recent assessment conducted by the International Rescue Committee, women identified rape as a primary reason for fleeing the conflict. Yet medical and counseling services for those who have fled are woefully inadequate.
No comments yet.