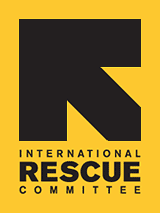 Since 1933, the IRC has provided hope and humanitarian aid to refugees and other victims of oppression and violent conflict around the world.
VOICES FROM THE FIELD
THE IRC BLOG
Take Action: Protect Syrian women and girls from violence

January 18, 2013
By The IRC
We just sent this message asking International Rescue Committee supporters to urge Secretary of State Hillary Clinton to take a strong stand for Syrian survivors of sexual violence:
Dear IRC Supporter,
Right now, a humanitarian disaster is gripping the Middle East. The civil war in Syria has forced more than 2.5 million people from their homes, including 600,000 who have fled to neighboring countries.
The situation for refugee women and girls is particularly grim. In a recent assessment conducted by the International Rescue Committee, women identified rape as a primary reason for fleeing the conflict. Yet medical and counseling services for those who have fled are woefully inadequate.
Even in refugee camps, Syrian women and girls face elevated levels of domestic violence and other threats.
Thank you for supporting this important effort.
Sincerely,
The International Rescue Committee
Posted in
Advocacy
,
Gender based Violence
,
Women
,
Syria Crisis
| Tags:
refugees
,
girls
,
Sexual Violence
,
Advocacy
,
conflict
,
women
,
how to help
,
Syrian refugees
,
Syria crisis
No comments yet.