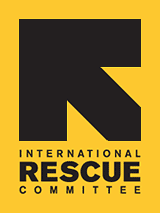 Since 1933, the IRC has provided hope and humanitarian aid to refugees and other victims of oppression and violent conflict around the world.
VOICES FROM THE FIELD
THE IRC BLOG
Three Days in Panama
Photo: Chad Sutton/The IRC
International Rescue Committee chief technology officer David Goodman and director of IT infrastructure Chad Sutton recently returned from Ciudad del Saber, Panama, where they were live-blogging the NetHope 2007 Summit. Says David:
It's been quite a time here in Panama at the NetHope 2007 Summit. As I reflect on the past few days, there's a tremendous amount of information to process – it's hard to know where to start. I've always thought that NetHope was an inspired idea, but until the Summit, it's been very difficult to access the full benefit of membership. Since I arrived at the IRC about five months ago, I've been faced with a myriad of challenges – some of which I've faced before, and some of which I've barely even contemplated. Chief among the latter are the challenges of delivering technology solutions to places like Africa, where bandwidth is a very scarce resource. Complicating this issue is the fact that just trying to learn about what our infrastructure footprint looks like in Africa seems nearly impossible. Lastly, the IT staff that supports the field reports into the country directors, and has almost no relationship with my IT group in HQ. The combination of these things makes for a complex set of challenges. My hope was that NetHope would be a resource for me as I navigate some of these issues. Read what David and Chad took away from the summit on their blog.
No comments yet.