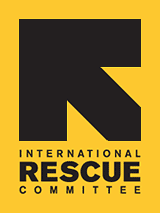 Since 1933, the IRC has provided hope and humanitarian aid to refugees and other victims of oppression and violent conflict around the world.
VOICES FROM THE FIELD
THE IRC BLOG
Time is running out: give hope by Dec 31

December 30, 2012
By The IRC
Bushra Naji, a refugee and International Rescue Committee volunteer, emailed this message to supporters today:
Six years ago, I quit my job as a teacher and said goodbye to my friends and my Baghdad neighborhood.
The daily threat of violence in Iraq had become unbearable. My eldest son, Zaid, had been shot in both legs and my second son, Omar, had been kidnapped several times by extremists.
I'm sharing my story today so you will know what the International Rescue Committee has meant to me and my family.
Your gift to the IRC gives refugees around the world much more than hope. It gives them the chance to rebuild their lives.
When it became clear to my husband and me that our sons would be killed if we stayed, we fled to Syria. After two difficult years, we were accepted for resettlement in the United States.
In New York City, the IRC found us an apartment. When we arrived, the refrigerator was filled with familiar foods. They showed us how to use the subway and bus lines. And they helped us find work!
I am an aide for people with mental illness and a volunteer for the IRC, helping resettled refugee children prepare for public school. Through his job, my husband is training to become a master electrician.
Please give today and help the IRC assist people across the globe who are uprooted by persecution, violence and other crises.
The IRC is like my family. They gave us their all.
I thank you for supporting the IRC's work to help refugees on the journey from harm to home.
With great respect.
Bushra Naji
Queens, New York
No comments yet.