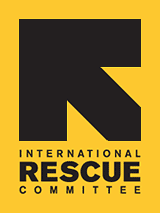 Since 1933, the IRC has provided hope and humanitarian aid to refugees and other victims of oppression and violent conflict around the world.
VOICES FROM THE FIELD
THE IRC BLOG
Today - Child sex trade in focus: The Day My God Died online social screening

July 11, 2012
By The IRC
Young girls whose lives were shattered by the child sex trade describe the day they were abducted from their villages as "the day my god died." By weaving footage from the brothels of Bombay with these girls' stories, filmmaker Andrew Levine offers an unforgettable examination of the growing plague of child sex slavery.
Log in to a free online social screening of The Day My God Died
TODAY
Wednesday July 11, 1-3pm PT / 4-6 pm ET
at
womenandgirlslead.org
.
Watch and chat live with Levine, who spent four years traveling the world to gather stories and statistics about the child sex trade, and Kathleen Morris, who leads the Washington Anti-Trafficking Response Network for the IRC. Find out what U.S. advocates are doing to support survivors of the global child sex trade and what you can do to help.
Presented in partnership with the PBS series Global Voices, Friends of Maiti Nepal, and Women and Girls Lead.
No comments yet.