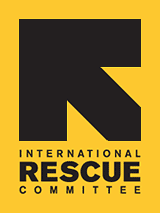 Since 1933, the IRC has provided hope and humanitarian aid to refugees and other victims of oppression and violent conflict around the world.
VOICES FROM THE FIELD
THE IRC BLOG
Today only, a chance to triple your donation for drought relief in East Africa

October 16, 2012
By The IRC
Today is World Food Day. Until midnight, when you donate to the We Can Be Heroes campaign to support the International Rescue Committee's
drought response in the Horn of Africa
, DC Comics will triple your gift. That means your $10 will become $30, your $50 will become $150. Now's the time to be a hero!
24-hour match: Your donation tripled today
More than 13 million people still face severe hunger after the worst drought to hit East Africa in 60 years.
No comments yet.